Company Overview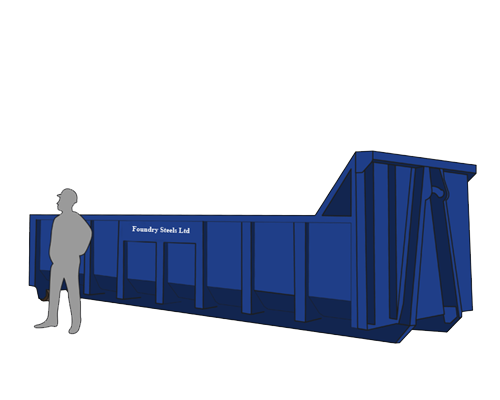 Founded in 1983, Foundry Steels Ltd, based in Grangemouth, have been providing their customers with an efficient scrap metal and skip hire service for many years.
Our company is constantly exploring new ways to recycle various materials and has been investing in the latest and most up to date recycling equipment in order to provide the best service to our customers and keep landfill costs down in the process.
Foundry Steels Ltd covers most parts of Central Scotland within our operational area and services private, commercial and industrial customers.
Fast and efficient same day service.
Waste & Metal Recycling.
8 - 40 yd Skips.
Sepa Registered.
top buyers of all ferrous and non ferrous metals.
Services
Whilst some waste does have to be sent to landfill, Foundry Steels Ltd recycles everything that we possibly can. By employing the services of our team, you can have complete peace of mind by knowing that all your commercial or domestic waste will be collected and removed from the site in a quick and efficient manner
From small one-man businesses, to the UK's largest corporations, our commercial skip hire packages will suit any budget and requirement.
Please call us, We can advise on skip sizes, the placement of your skip and discuss any Local Council skip permit requirements.
Foundry Steels Ltd can turn your scrap metal into money and provide a regular income for you or your company. Call us today !
Affiliations
We operate within a highly regulated industry - Our recycling facility is fully licensed by the Scottish Environment Protection Agency (SEPA) we strive and work very hard to help our customers to meet their environmental targets





Unsure or Need Assistance
Call Foundry Steels Ltd now on 01324 474770 or fill in our contact form to make an enquiry, Press the 'Contact Button' to be taken directly to the Contact page.